Rates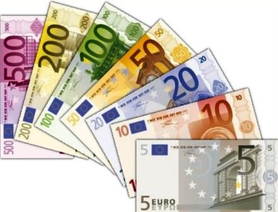 Vacation home for up 1-2 guests,
booking sb 3 days  65 euros per night, from 4 days 63 euro per night.
Long terms bookings on request.
Is not bookable now
Furthermore, we can offer you the following accommodations:
3 people € 70 per night plus an additional bedroom with private bathroom
4 people € 80  per night plus an additional bedroom  with private bathroom  
*The additional room is not within the vacation apartment, but on the first floor of the house itself.

Booking from 3 days.Long term bookings on request.

Cleaning fees are included. Linens and towels are provided free of charge.
 Leave vacation apartment in clean, swept condition

The reservation will be secured upon receipt of 50% of the deposit.
The reminder is due on the day of arrival or it must have cleared in our bank account before arrival.
Special: Book 13 nights and stay 14th night for free!

Bank connection                                  
G. Brinkmann


Cancellation fees:
20%   if canceled up to 45 days prior
50%   if canceled 44 to 35 days prior
80%   if canceled up to 34 days prior/no shows

If you cancel the reservation and we are able to re-rent the unit to another guest,
we will refund the cancellation fee minus a 20 Euro processing fee.
Please Note! Terms and Conditions:

A reservation is binding when a room, an apartment or a vacation house was booked by the guest and confirmed by the landlord even when provided on short notice. A reservation is generally informal and valid verbally, even if booked over the phone unless both parties have agreed on written form. None of the parties can withdraw, no matter what the cancellation reason is (with exception of an act of nature). Bad weather, illness or even death within close family doesn't justify a cancellation. However, the parties can at any time mutually agree on dissolution of the contract. In this case, the landlord can ask for the agreed or normal market rent price minus the cost not incurred by the landlord.
(Verbage from the contract for accommodation of the German Tourismusverband e.V.)